Abseiling - Mount Buffalo Adventure (4 Hours)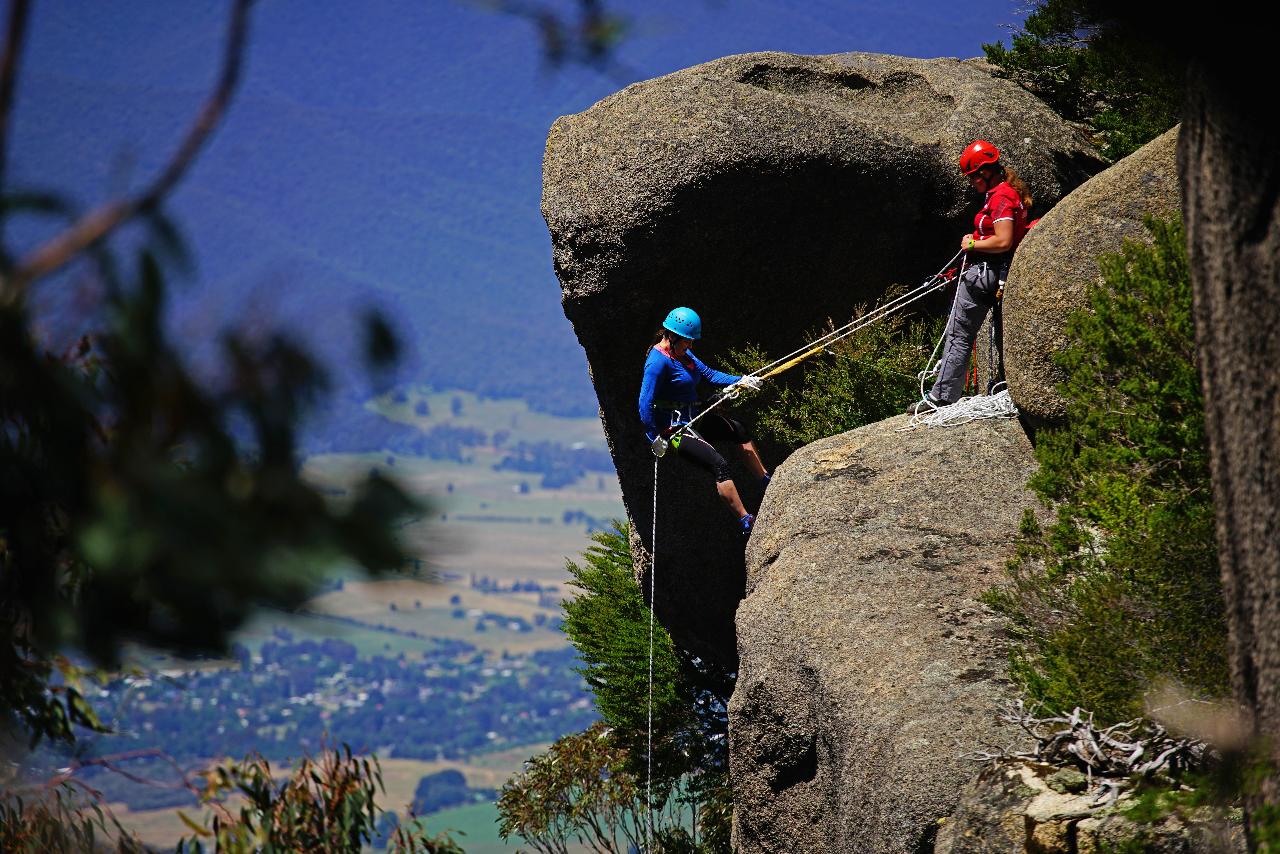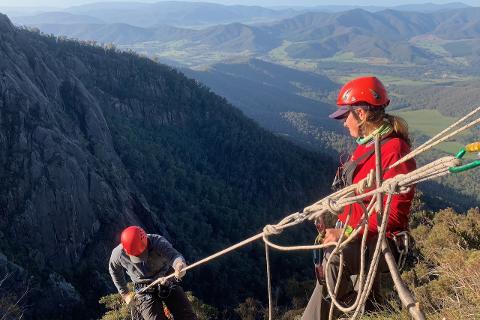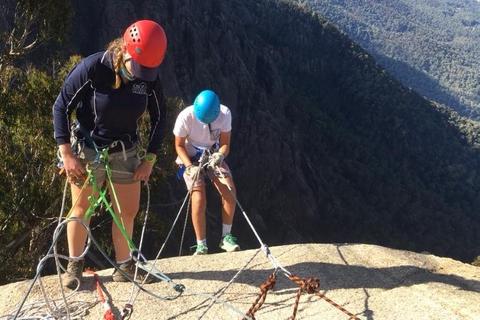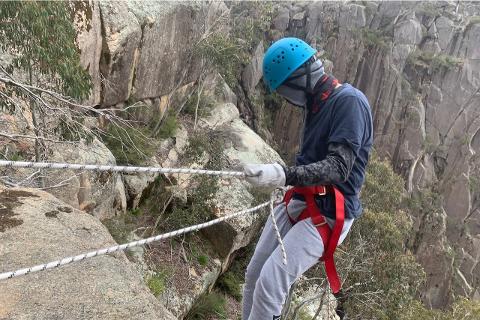 Looking to step up from the beginner abseiling? Keen for something a little more challenging? How does a 45m freefall abseil and adventure climb back to the gorge rim sound? This Mount Buffalo Gorge adventure is not to be missed.
You will receive professional coaching and supervision before and during your adventure, not to mention plenty of encouragement to overcome your fears and achieve your goals.
Days: Private group booking only, by arrangement
Times: Normally from 9am-1pm or 1pm-5pm.
Location: Mount Buffalo Gorge
Age Guide: Designed for beginners age 12+, suitable for most people and fitness levels who have a sense of adventure
Price Guide: $155pp, minimum fee for 4 participant
What's Included: All ropes, helmets, harnesses and climbing equipment are provided. You will abseil with one of our experienced guides, who will coach you and ensure your safety on your abseil.
Meeting Place: The Gorge near the Stone Hut
What to Bring/Wear:
-Top with a neck which can tuck in (no short tops)
-Long trousers are advisable
-Rubber-soled shoes (Runners or bushwalking boots)
-Sunscreen and water
-Appropriate clothing for the weather