Abseiling Advanced- Mount Buffalo South Wall 250 Metres Multi-Pitch (Full-Day)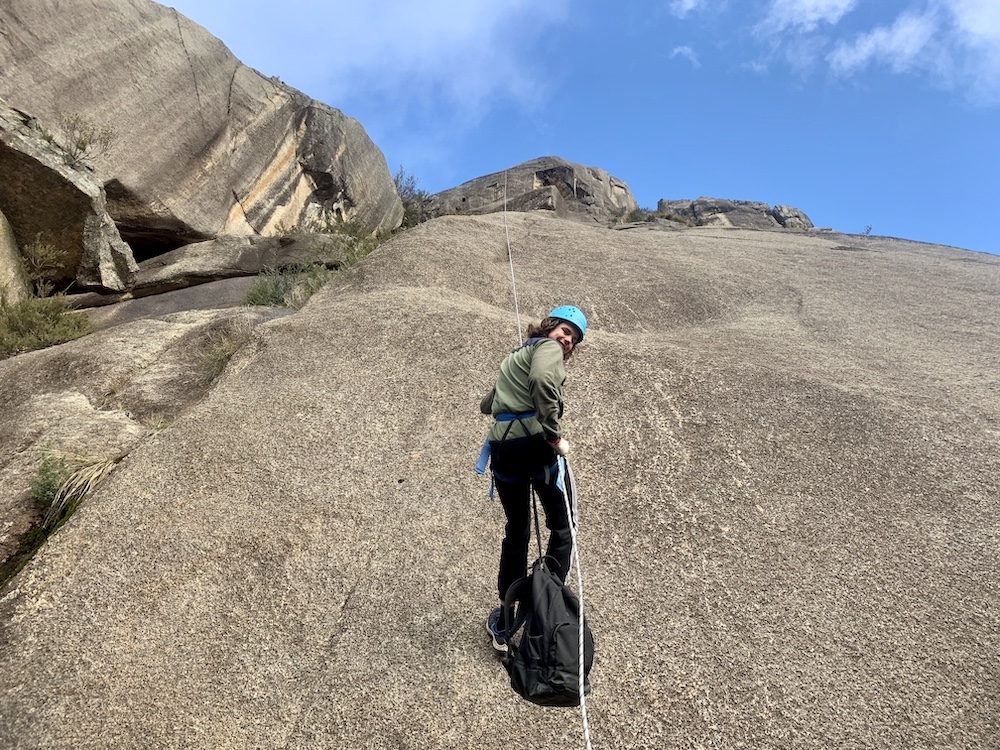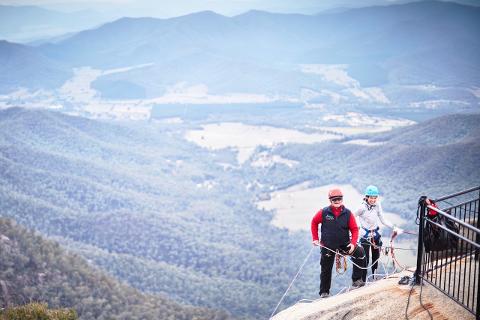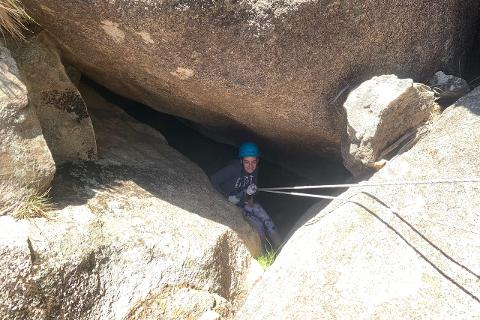 Challenge your skills on the South Wall of Mount Buffalo Gorge with this multi-pitch 250m abseil adventure. Enjoy breathtaking and unique views descending, before challenging yourself with a vigorous to hiking adventure ascending back to the gorge rim. Suitable for participants who want to challenge themselves and who have a moderate level of fitness.

This is an accompanied abseil with two leaders. Our experienced guides are there to ensure your safety and enjoyment.


Days: School Holidays or by arrangement; Available all year, weather conditions permitting, except Christmas Day and Boxing Day.
Times: By arrangement; normally from 9am-5pm
Location: Mount Buffalo Gorge
Age Guide: Designed for beginners age 14+, suitable for people with a moderate level of fitness
Price Guide: $250pp for advertised adventures, or book a private tour with us.
What's Included: All ropes, helmets, harnesses and climbing equipment are provided. (BYO is permitted subject to leader inspection and approval).
Meeting Place: The Gorge near the Stone Hut
What to Bring/Wear:
-Top with a neck which can tuck in (no short tops)
-Long trousers are advisable
-Rubber-soled shoes (Runners or bushwalking boots)
-Sunscreen and water, Lunch and snacks
-Appropriate clothing for the weather