Caving at Mount Buffalo's Underground River (3.5 Hours)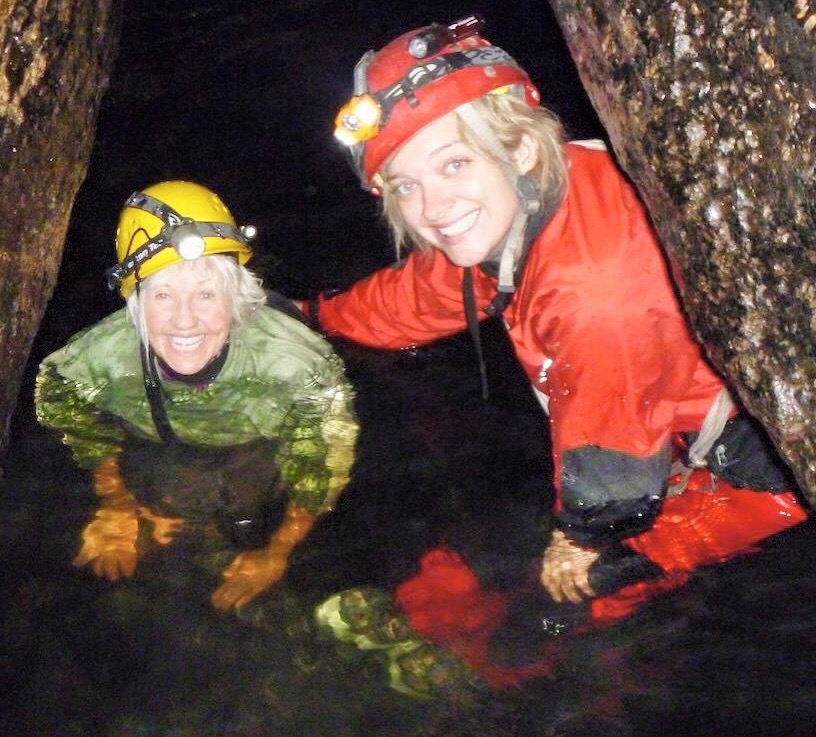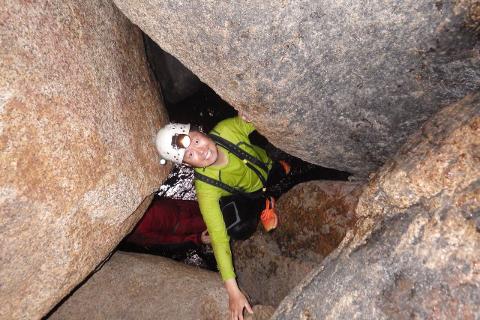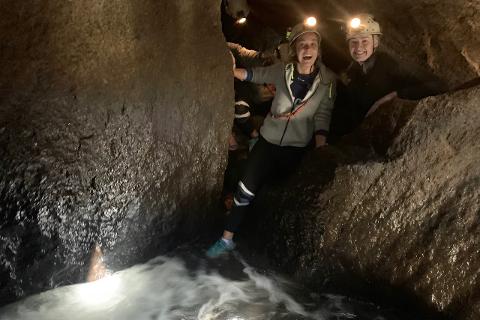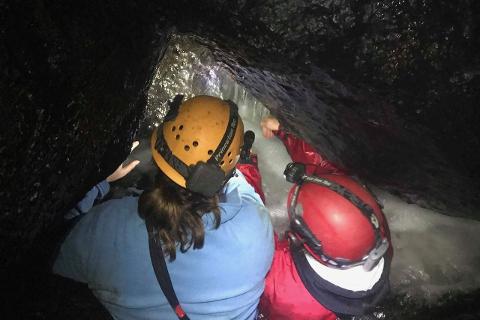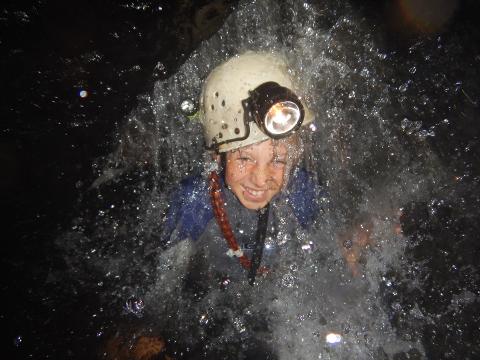 The Underground River Cave is a exciting granite boulder infill adventure cave, with squeezes to challenge you, rapids to clamber up, waterfalls and underground pools plus glowworms and cave insects in season. We provide two experienced leaders to guide you through the maze of tunnels and caverns.

For those who like a challenge and a dash of added adventure, Adventure Guides Australia's Underground River Caving on stunning Mount Buffalo is for you. Crawl through holes, climb up waterfalls and squirm your way through the spectacular granite boulder infill cave. If you are very lucky, you will see the ceiling of the caverns glow like stars at night with the spectacular variety of glow worms which are endemic to the region.
Intro: The underground river cave at Mt. Buffalo is a horizontal boulder infill-type cave, some 350 metres long. We normally only travel the first 150 metres or so. It has a number of exits. There is an active stream in the cave and when water levels are moderate, there are numerous rapids and waterfalls to challenge the caving team. This cave is wet and cold with tight squeezes and slippery rocks. It is a horizontal cave so no roped work is needed for access and it is all crawling and squeezing, scrambling, climbing and teamwork.
Day & Time: Normally run from November to the end of April, starts around 9am in the mornings or 1pm in the afternoons. We run advertised adventures on selected weekends or you can call us to arrange a private caving adventure for your family or group. We also run team and challenges adventures for business groups and schools. (Availability subject to Covid restriction)
Location: Mount Buffalo National Park
Meeting Place: Mount Buffalo Gorge Stone Hut; the cave is located on the Mount Buffalo Summit not far from the gorge visitors car park
Age Guide: Children age 8 plus are welcome to participate. Children participants must be accompanied by a participating adult. Suitable for people with a sense of adventure and a moderate level of fitness.
Price Guide: from $155pp
What's included: All ropes, helmets, harnesses and caving equipment is provided. We supply Industry-standard helmets and helmet-mounted lights. We also provide kneepads. Two experienced cave leaders are provided for all cave activities.
What do you need to bring:
-Clothes: Thermal underwear and or warm synthetic clothes such as an old tracksuit or fleece clothing (Long Trousers and Long Sleeves as you will be crawling on hands and knees at times). The underground river is a cold wet cave, but great fun.
-Footwear: Sturdy runners or boots (Open toe sports sandals are not acceptable)
-Medication: Medication as required (such as an asthma puffer)
-After The Cave: A full change of shoes and clothing and a towel for when you finish the cave as we will get very wet! A plastic bag for wet and dirty clothing might be useful at the end of the Adventure!
-Cameras: Cameras are not recommended if they are not waterproof
- Food: Your own lunches and other snacks as suitable for the duration of the adventure.