Abseiling - Family Mount Buffalo (2.5Hours)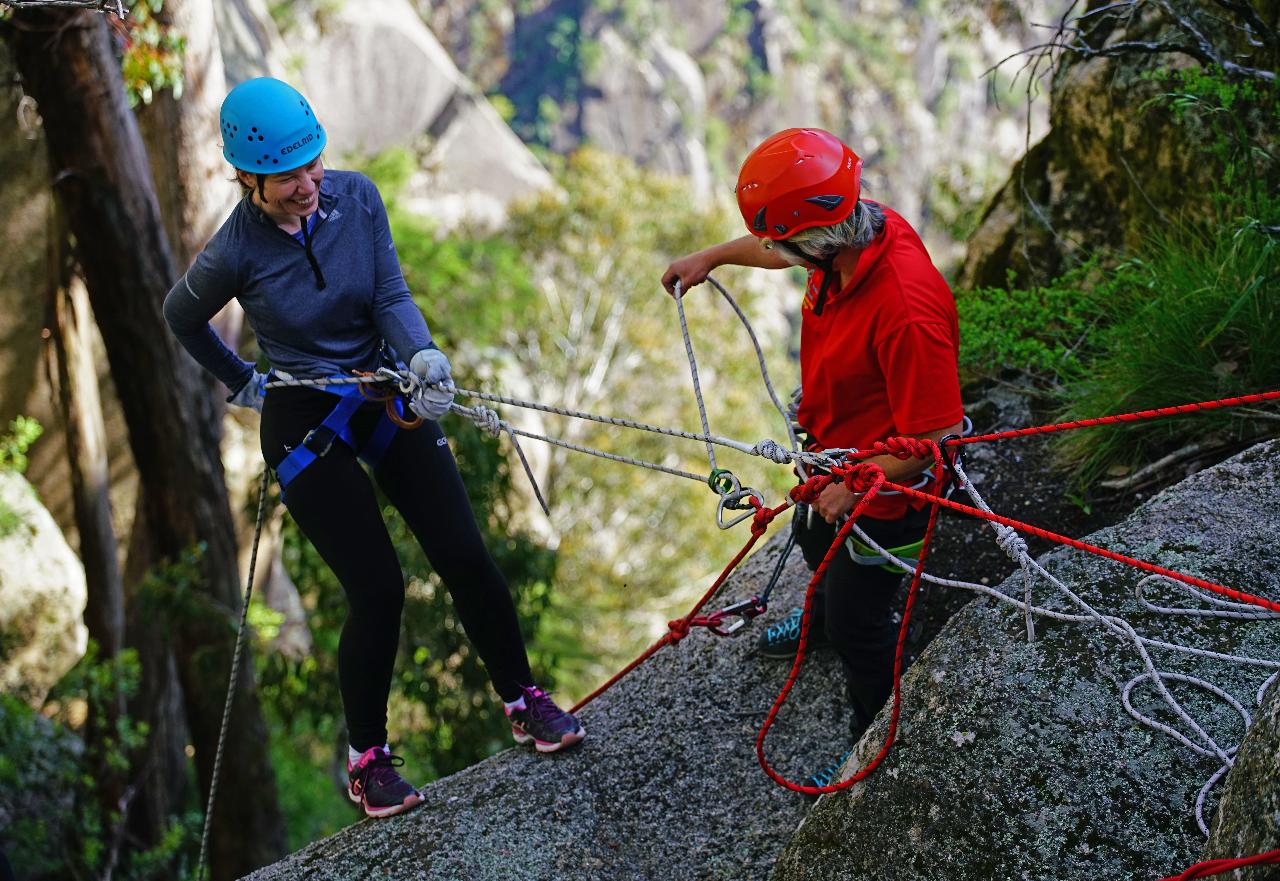 Продолжительность: 3 час.
Mount Buffalo has a number of abseil sites that are the perfect size and shape for family abseiling. You will receive professional coaching and supervision, not to mention plenty of encouragement to overcome your fears and achieve what's perhaps your first abseil.
Days: School Holidays or by arrangement; Available all year, weather conditions permitting, except Christmas Day and Boxing Day.
Times: By arrangement; normally from 9am-12pm or 1:00pm-4:00pm.
Location: Mount Buffalo Gorge
Age Guide: Designed for beginners age 6+, suitable for most people and fitness levels.
Price Guide: $110pp for advertised adventures, or book a private tour with us.
What's Included: All ropes, helmets, harnesses and climbing equipment are provided. You will abseil with one of our experienced guides, who will coach your child and ensure their safety as they "learn the ropes".
Meeting Place: The Gorge near the Stone Hut
What to Bring/Wear:
-Top with a neck which can tuck in (no short tops)
-Long trousers are advisable
-Rubber-soled shoes (Runners or bushwalking boots)
-Sunscreen and water
-Appropriate clothing for the weather